Looking for Tile Cleaning in Boston MA?
Perfect Touch Carpet Cleaning Boston MA uses the most advance and Eco-friendly cleaning process to clean your Tiles and Grouts. We provide the best Tile Cleaning in Boston MA.
All of your Tile Cleaning in Boston and Grout Cleaning in Boston needs, both residential and commercial, are met by us.
Make sure to call Perfect Touch Carpet Cleaning for your ceramic tile floor cleaning treatment and grout cleaning, this will include vacuuming methods to remove all the loose dirt from the surface, leaving it clean.
We use the perfect pH neutral cleansing products that are specifically made to thoroughly clean ceramic tiles and grouts. Thorough and repeated rinses and cleaning makes sure that no dirt, cleaning product or gunk is left on the surface after it has been cleaned.
Tiles are quite durable but prone to getting dirty
Porcelain tiles and glaze coated ceramic tiles have an added layer of protection on them applied by the manufacturers, yet they need a deep cleaning every once in a while. The hardness and material that the tiles are made of are taken into consideration when deciding how often you should get a deep cleaning done to your tiles. Tiles are one of the most durable flooring material out there, but still, they can erode eventually from wear. Even the most heavy duty tiles can chip or get scratched from impact. Once a crack appears, it is prone to getting dirty and the tile becomes penetrable to mildew and stains.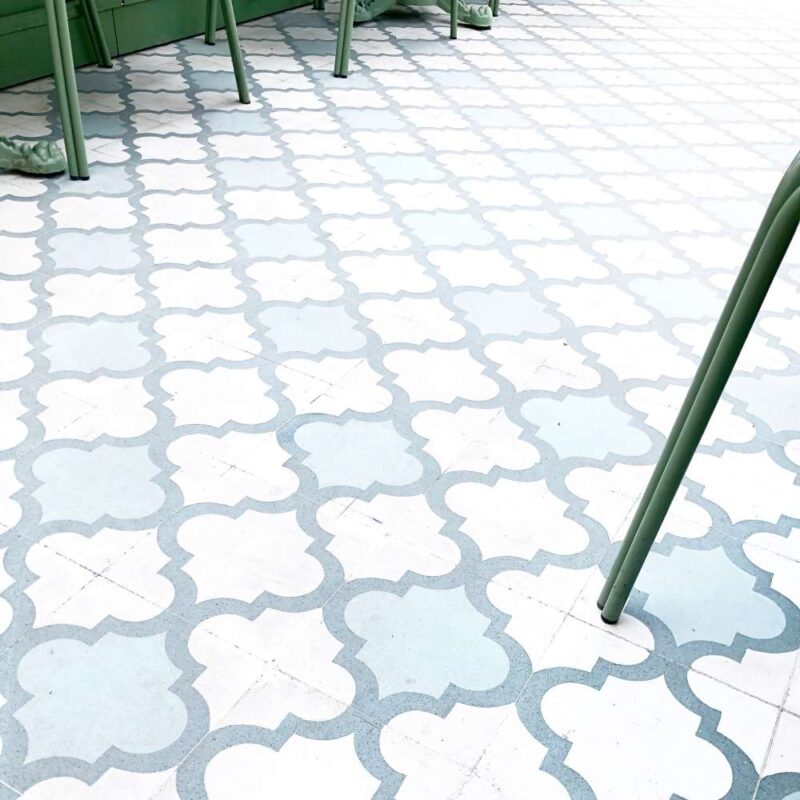 Have your Tile Cleaning in Boston and Grout Cleaning in Boston done by Experts
Grout is a porous material made out of cement and does not have enough sealant on it, hence they can absorb fluids and many types of moisture. And so, the grout will eventually become discolored and stain. Silicon based grout does not really absorb water and are particularly easy to clean. However, all types of grouts trap particles of dirt and dust along the edges of tiles which can make the floor look dirty even after cleaning. Instead of scrubbing each line of grout by yourself, calling professional grout cleaning Service Company is totally worth the cost. Tile and grout cleaning leaves your tiles looking like new, extremely clean and germ free.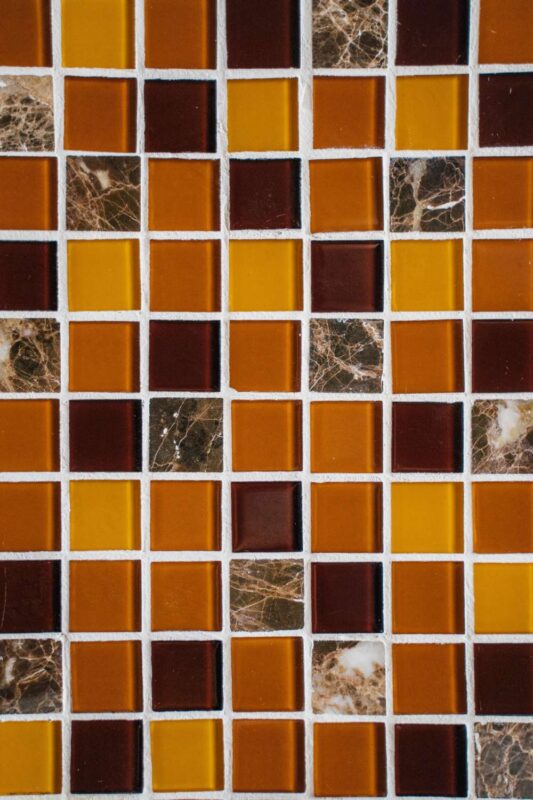 Our Tile and Grout Cleaning Process
Step 1
For tile and grout cleaning, we begin by inspecting the area thoroughly for stains or trouble areas. Then, whether your tile is ceramic or natural, we use a cleaning solution made just for it.
Step 2
To dislodge imbedded filth and grime, we spray the floor with hot water under pressure. This spray has a far higher pressure than you can apply by hand or even with store-bought cleaners, resulting in a more thorough cleaning.
Step 3
To ensure that all traces of dirt and cleaning solution are eliminated, we rinse multiple times. We utilize a high suction vacuum to remove the dirt and loose debris once the floor has been cleaned.
Step 4
We make certain that there is no standing water beneath the tiles or in the grout. Because there is so little moisture left after the vacuuming process, your tile and grout will dry rapidly.
Step 5
You may immediately enjoy your lovely, spotless flooring. Optional grout sealing services are also available to assist prevent dirt accumulation in your grout. Grout sealing keeps your grout cleaner and the color of your grout more consistent for a longer period of time. If your grout is a light color, it's very important to seal it.
maria bissonette
April 3, 2022.
Rudy and his work mate were great!! Very professional and friendly! Our couch and arm chair look brand new!!! Nice job!!! Would use again !! Much appreciated!!!
Rose Marie Thompson
April 3, 2022.
Great job and I'm very satisfied. My rugs look just great. The guys were very nice and efficient.
Evan Goodman
March 24, 2022.
I needed carpet cleaning asap to prepare for a house sale, some stains left behind by tenants. Rudy responded quickly and set up same day service. Unlike other companies I called, rudy didn't ask for tons of background information - he got in , got the necessary details and got the jobs done ✅. Support this business , he was quick, professional and responsive. You can't ask for anything else.
Mary Kalamaras
March 24, 2022.
My husband and I learned about Rudy's company through NextDoor.com. He and I also initially connected though that platform. From the start, Rudy was responsive, courteous, and thorough in providing me with information about upholstery cleaning services, including getting me a reasonable quote in a timely manner. He was great with follow-up, scheduling, and keeping me informed on his arrival time. Upon meeting him, we found him to be a very professional and pleasant person, as was his assistant. The work performed was highly satisfactory. We are very happy with having found a reliable upholstery cleaning company and will absolutely request Rudy's services again, as well as recommend him to others.
Adam Pearl
March 23, 2022.
Very pleased with service . Would highly recommend and use again . Prompt , courteous professional service .
Lauren Potvin
March 21, 2022.
amazing! very responsive and informative . will def be using again.
My carpets look amazing! I am so pleased with the work and professionalism. You will not regret it. Thanks guys 😊
Tile Cleaning in Boston - Perfect Touch Carpet Cleaning
Perfect Touch Carpet Cleaning Boston MA provides the best Tile Cleaning in Boston. We can clean your tiles & grouts and bring them back into new. 
Our Tile Cleaning in Boston MA is safe and reliable. We clean it with the most advance and eco-friendly techniques. 
Our Tile Cleaning services will not only extend the life of your Tiles and Grouts, but they will also remove hidden particles that might otherwise necessitate premature cleaning just as we mentioned for Carpet Cleaning and Upholstery Cleaning. Our organic way of Tile cleaning technique will clean your tiles and grouts as brand new.
10 Oxford St Boston, MA 02111
Monday – Sunday
09:00 AM – 17.00 PM